SPECIFICATIONS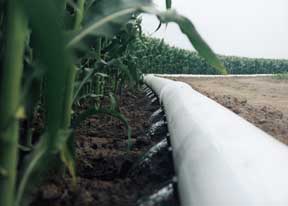 LENGTHS: 30 Feet
SIZES: 6, 8, 10 or 12 inch O.D.
GATES: Slide gates are standard
SPECIAL FEATURES: Available with standard gate spacings of 20, 30, 36 and 40 inches. Gaskets are included.
A COMPLETE LINE OF FITTINGS (Tees, Ells, Reducers, End Plugs, Gates & Gaskets) is available.
DAZOC can be ordered as non-gated for transmission pipe for flood irrigation, waste disposal and above ground uses.